Cerra Alkaline Anti-Oxidant Hydrogen Water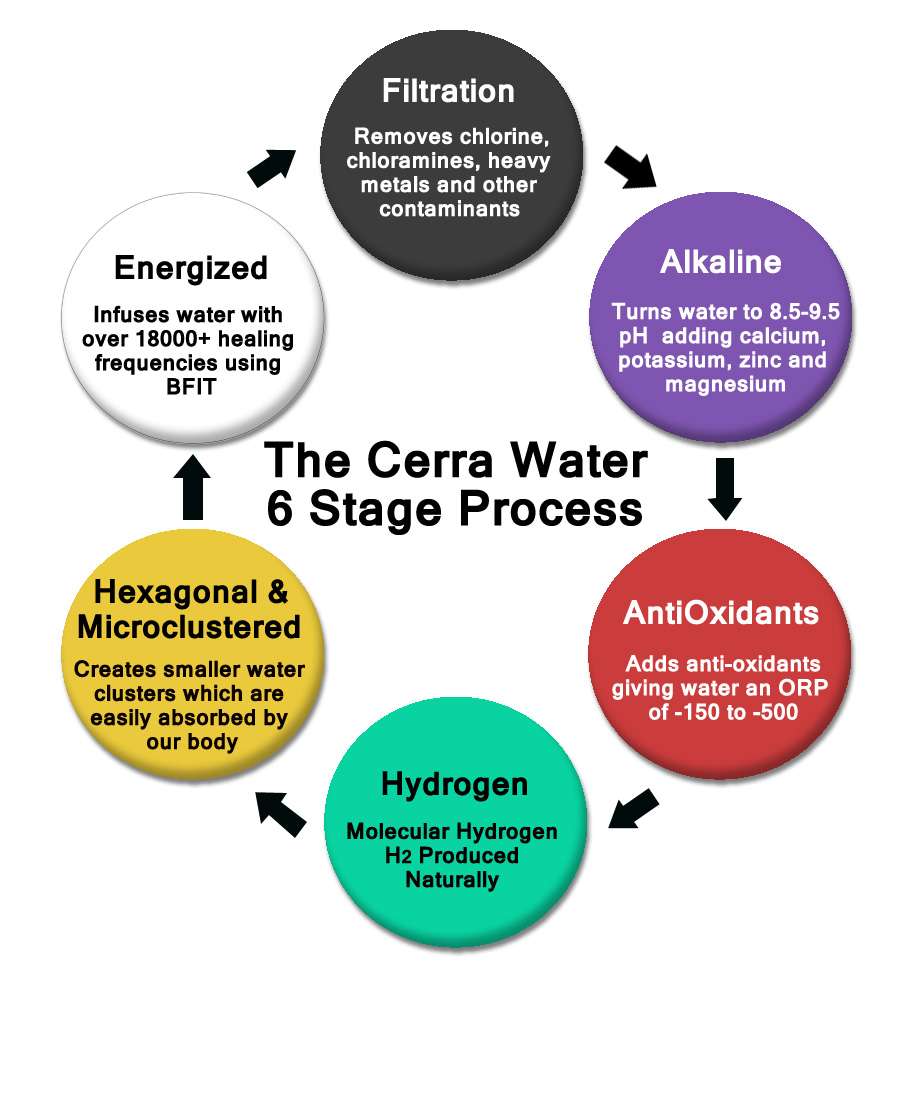 Our bodies are naturally alkaline but unfortunately in today's world we are constantly put into an acidic state through pollution, the foods we eat, and stress. It makes sense the easiest way to change this is through drinking alkaline anti-oxidant hydrogen water like Cerra Water®.

How Cerra Water® Works

Cerra Water® is much more than just alkaline water, it has addition of beneficial minerals, it carries many more health benefits from removing chlorine, chloramines and other contaminants, it adds vital anti-oxidants, it provides micro-clustering of the water so our bodies can easily absorb it, it adds naturally produced molecular hydrogen H2 and finally each Cerra Cartridge is infused with over 18000+ beneficial healing frequencies using BFIT ( Biometric Frequency Infusion Technology ). This 6 stage process creates great tasting healthy water unlike any other.

We want to provide the most natural and best quality water to improve your health and that starts by only using the best quality components. In creating our Cerra Water products we only use the highest quality materials including German TUV certified plastic and WQA certified filter ingredients. This leaves your assured that no toxins or contaminants will leach from the plastic or filter ingredients into your water.

Cerra Water® uses a very natural process of conditioning the water as compared to the various electrical ionizers on the market including hydrogen machine types which create harmful EMF's (electromagnetic fields).

Cerra Water® is for the person looking for the most natural and best quality alkaline anti-oxidant, micro clustered, hydrogen water available and does not want to compromise on performance, quality or safety. Our human bodies are composed of mainly water.


Cerra Water® provides the best composition of water for super hydration.
If you are looking for the best natural water ionizer around you have found it!